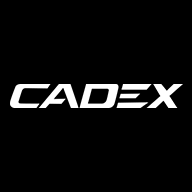 CADEX Power Workout Series

Strength is a fundamental component in elevating your cycling performance. The Cadex Power Workout Series is meticulously crafted to enhance your cycling-specific strength. Through specific interval sessions at a medium intensity and the precise application of cadence and torque, you'll witness a noticeable improvement in your strength, ensuring you're better equipped for diverse cycling challenges.
From 26/10 to 31/10


General Rules
How to participate?
Register at BKOOL, download BKOOL Cycling and connect it to your smart trainer of any brand. First time at BKOOL? Remember that you can try it for free for 30 days. Click on each of the steps you find on this page, add them to your featured sessions or schedule them for your training. When you enter BKOOL Cycling, scroll to the bottom of the screen and you will find your scheduled and favourite sessions. Finish the session and save it.
Unlock Your Cycling Potential with SNDC
Are you a passionate cyclist looking to take your riding to the next level? Look no further. SNDC proudly presents three comprehensive program series tailored to cyclists who seek to enhance their power, endurance, and speed.
Progressive Training for Lasting Results
Our program series are thoughtfully designed with a focus on steady progress. Each training schedule features an incremental profile. Sessions range from 60 to 90 minutes, providing flexibility for riders of all levels. Throughout the program, you'll experience a gradual increase in intensity that mirrors your development.
Train at the following times
Mondays

CET 20:00
Asia Taipei 18:00
Japan 19:00
AUS Melbourne 21:00
USA PST 20:00
¿Quién te entrena?
I am Stephan Nuesser, sport scientist and founder of the SNDC Institute of Sport Science in western Germany. My passion lies in the relationship between nutrition and its profound impact on sports performance and overall well-being. This passion has driven me to develop cutting-edge nutrition and training programmes aimed at improving both athletic performance and health.
Through my work I aim to improve people's goals through better nutrition, optimised training and innovative approaches to health and wellness.